Discussion Starter
•
#1
•
So I thought I would put together pics and such of my exhaust and header being done.
Header and exhaust both done at RPM Muffler by Paul in San Diego(La Mesa). He is the shiznit! He does great work for a good price. His shop has relocated and he downsized it to just a bay with all his things in the same center as the old shop. He is now the bay door right next to the Discount Smog shop. Here is Paul's new #619-201-3587 if anyone is interested in getting any exhaust and/or welding done. Like I said great work at a good price. Plus he is a cool ass guy.
Paid 150 for full install.
Hy-tech rep header
2.5'' Vibrant cat
Flex pipe(that I didn't end up using)
Vibrant flat black muffler #1146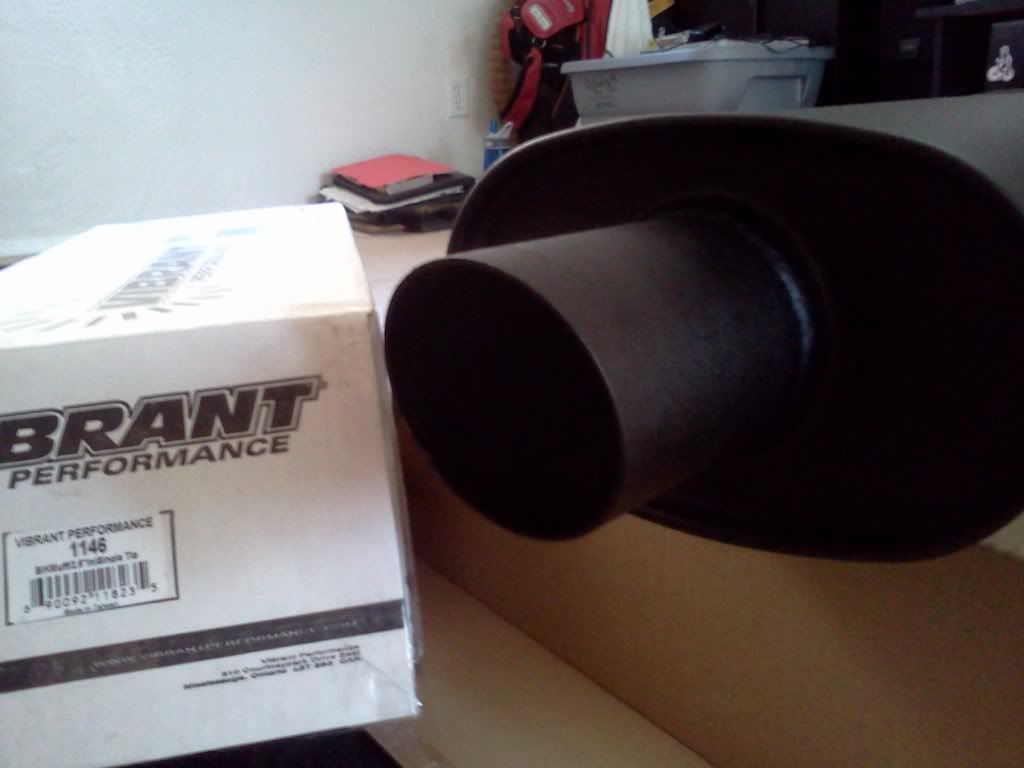 So First off out with the old
In with the new
Thats all that I have so far. I still need to get a picture of underneath the car and a few shots of the header now that its changing colors also a sound clip if I can get one. The cat hangs a little low which is common for the Hy-tech reps and also not sure if I am going to put on a resonator or not. I need to hear it for myself when Im not the one always driving. Let me know what you guys think. :smt097