Discussion Starter
•
#1
•
Wife and I are trying to get rid of this... used it once... paid $1900 for it.... you know how woman are
Trying to sell it for $900... here's the info the wifey wrote up on it, pictures at bottom.
Louis Vuitton Dog Carrier
100% AUTHENTIC GUARANTEED!
Retail Price: $1,890
Excellent condition! There are light marks from being set on the ground on the bottom, which is normal with usage. The patina has not even begun to change color, and is still light and even all over. The handle does have a few small scratches that are barely noticeable (see pictures). It was only used ONE TIME, over two years ago, to be taken on an airplane and unfortunately our little puppy has outgrown it! She never soiled or ate in the bag so there is no interior damage and should have very little smell. We hate to see it go, but we cannot justify keeping it when someone else could use it! Please check the photos; they are of the actual bag you will receive. If you have any further questions please do not hesitate to ask!
INCLUDES:
Duster (storage bag, see pics)
Lock for zipper + two keys (see pics)
Original luggage tag
This size is certified with all airlines to be carried on board with the passenger.
Here are the specs from eluxury:

For over 150 years, Louis Vuitton has been synonymous with luxury travel. Carry your dog in the grandest manner.
One side fitted with breathable mesh
Zippered top fully opens for easy entry and removal
Washable lining
Natural leather handles and trim
16" x 12" x 9"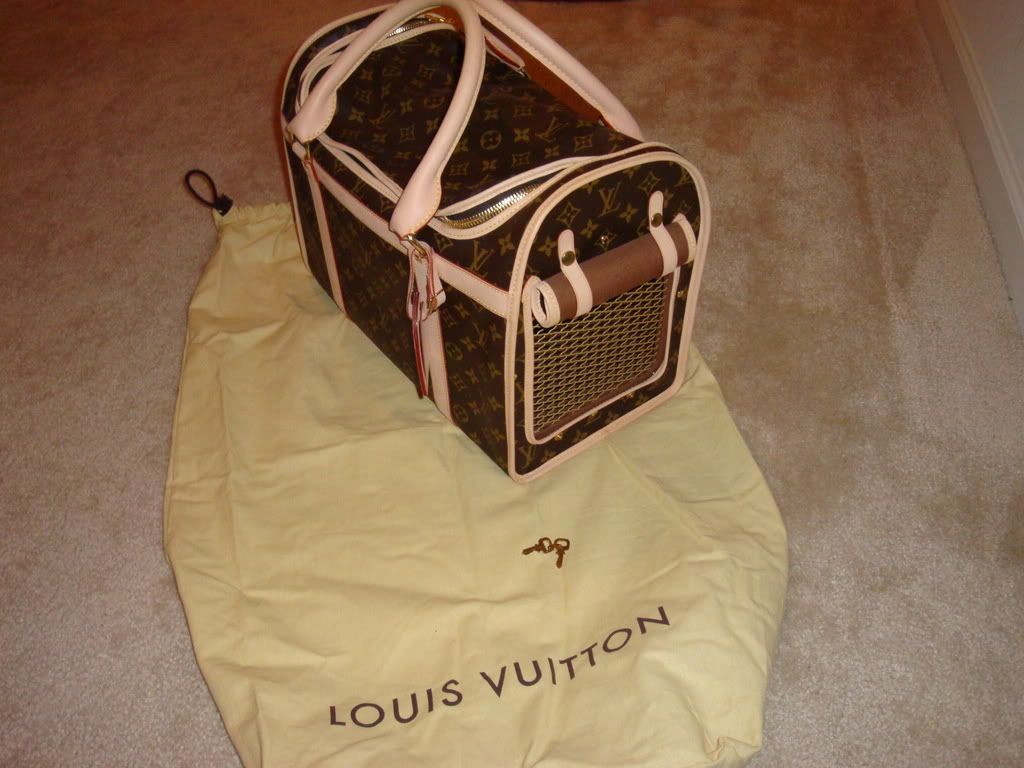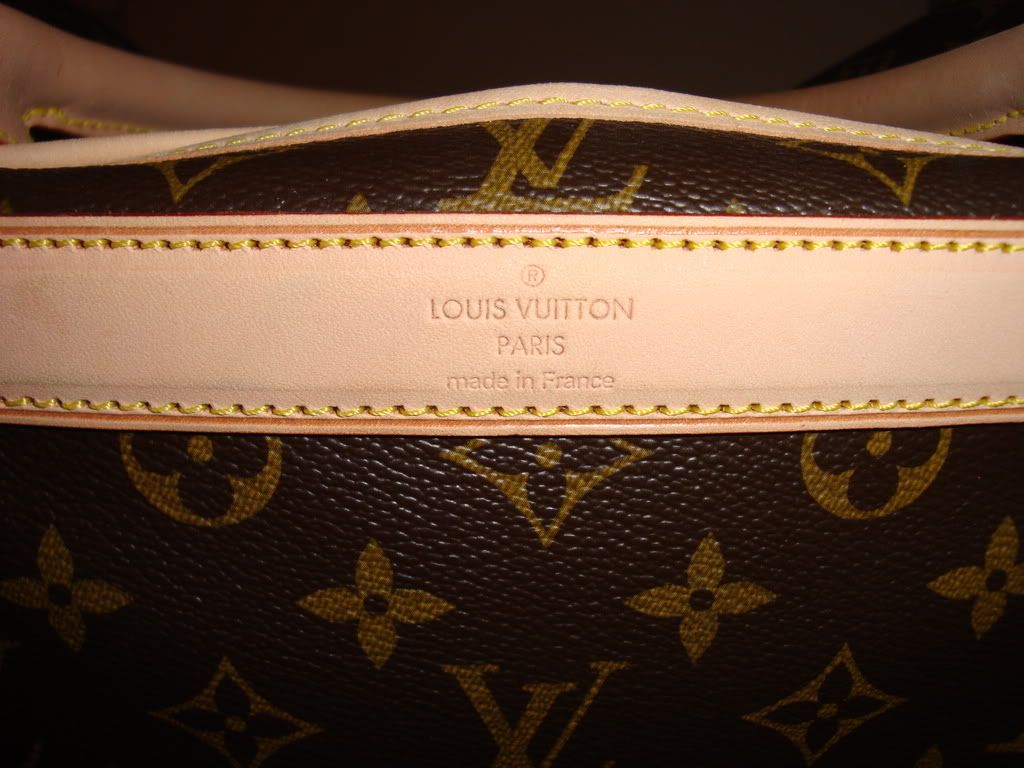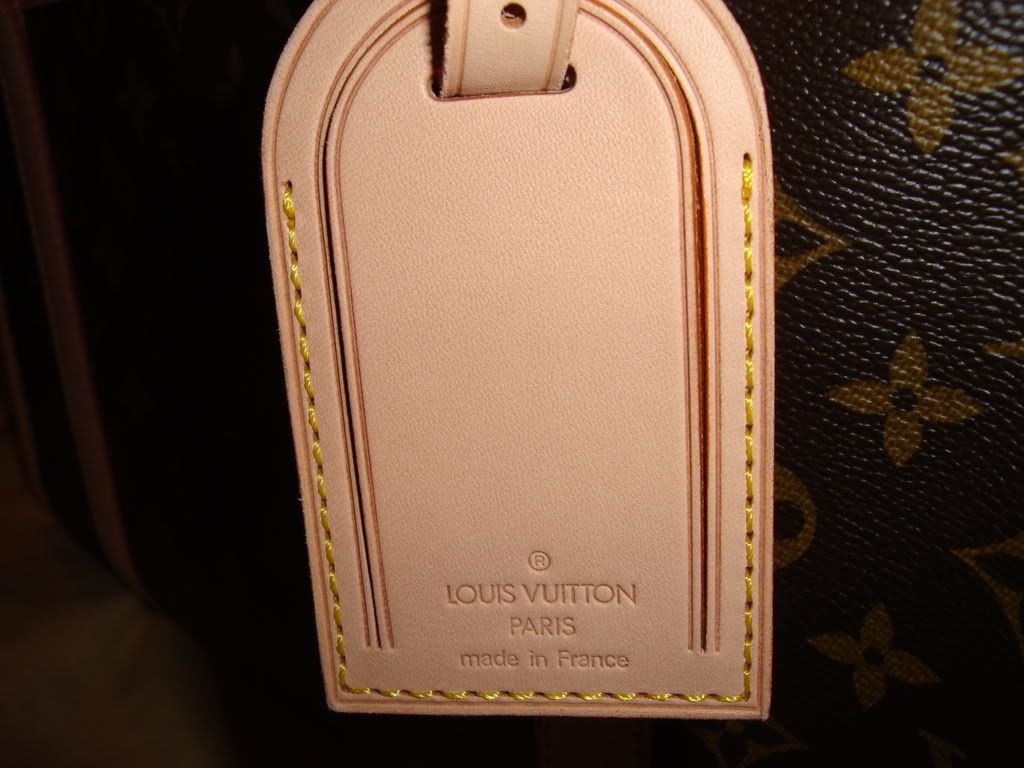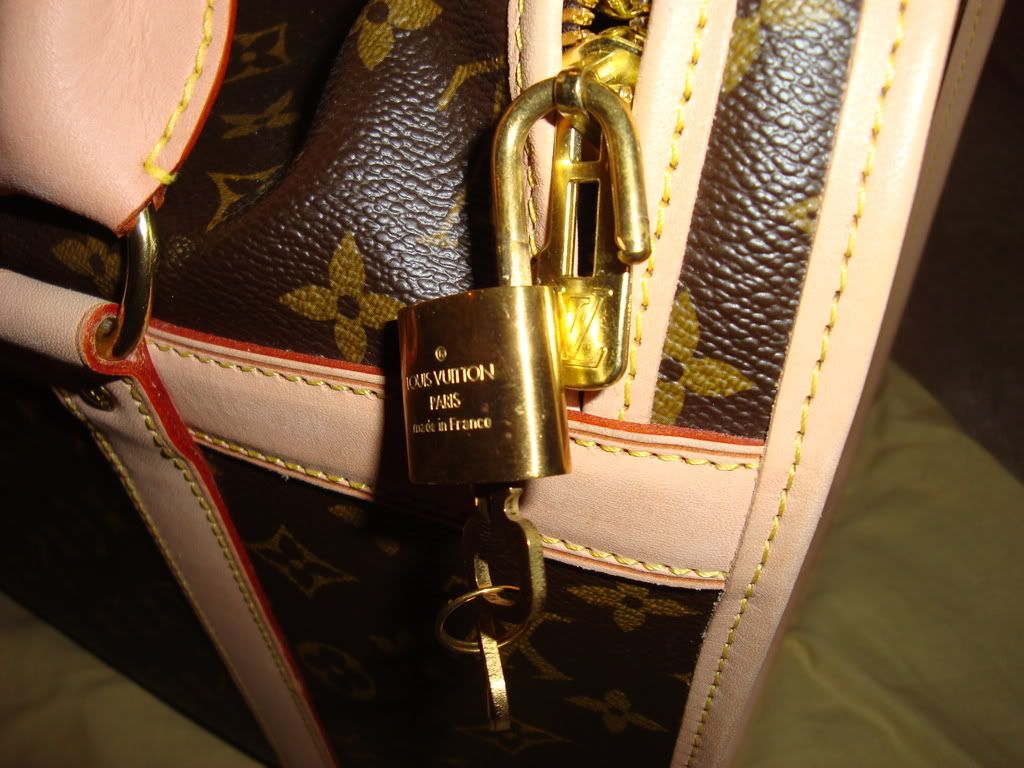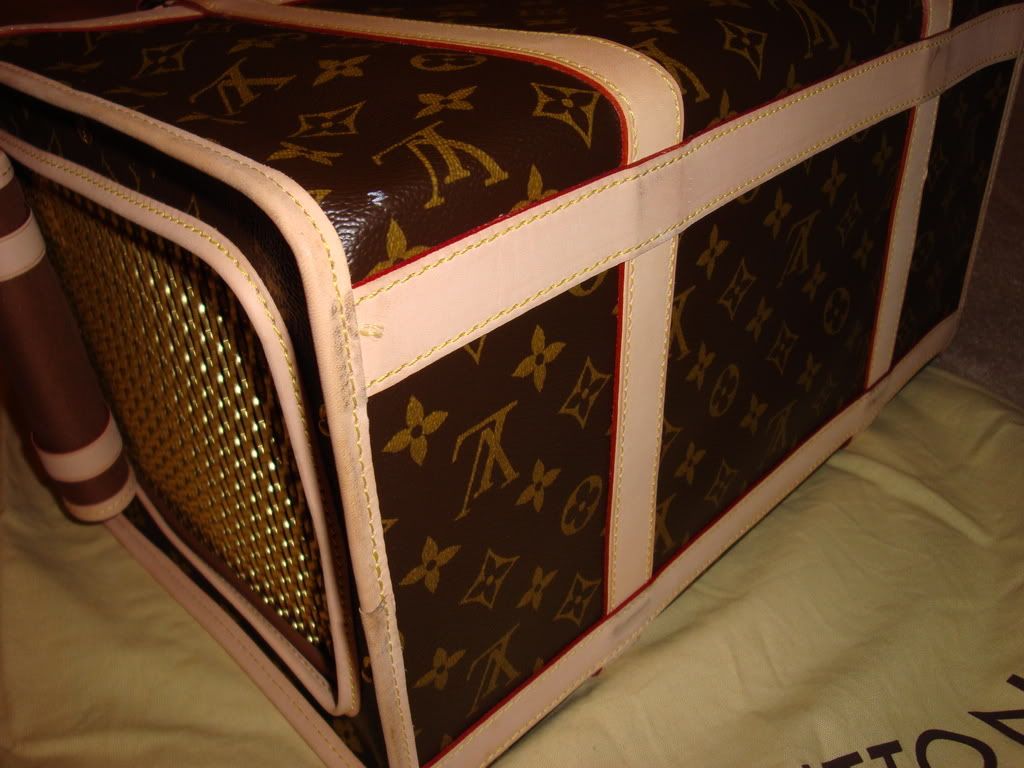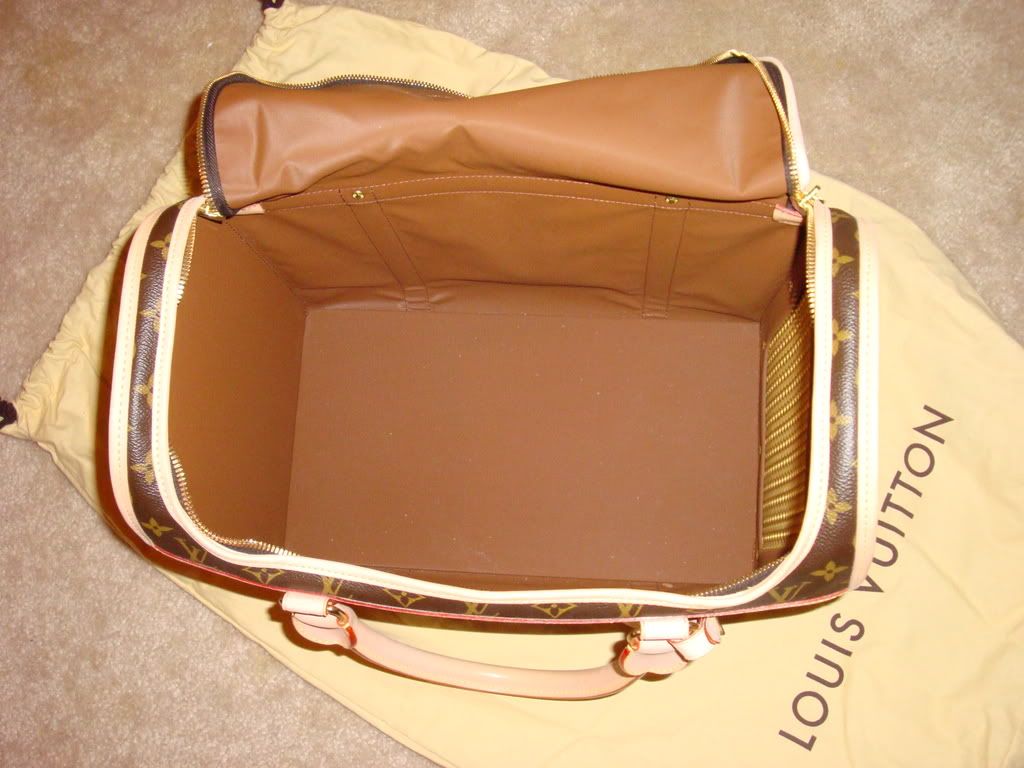 Video here...
YouTube - Louis Vuitton Dog Carrier