Discussion Starter
•
#1
•
So...... I have been saving some money to pay cash to a real Honda Mechanic.... He is going to pull the head and have the valves all replaced and have the head machined... maybe we can queeze a few more HP out of it... How? I dunno, that is just what I was told.... LOL! I am NOT a mechanic... sheesh! :loco:
Since the hood was off, I decided to go ahead and do the big three and run some new 1/0 to the trunk. Here is where the old 4AWG was run:
That ALL came out and we get this in it's place!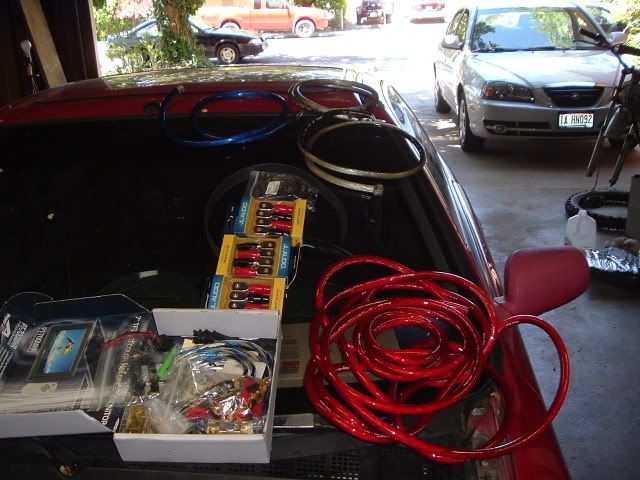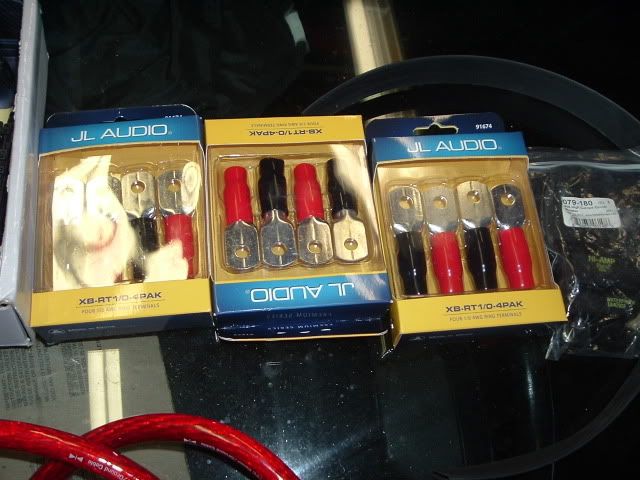 SEXY Aint it? B)
I THOUGHT I could run the 1/0 in the same path.. you know, wire and tape the ends together and pull it through?? Ya .. no...... I ended up taking the fender off and following another wire harness through the fender and up in front of where the old breather box was. Gotta Find a Grommet to fit that hole.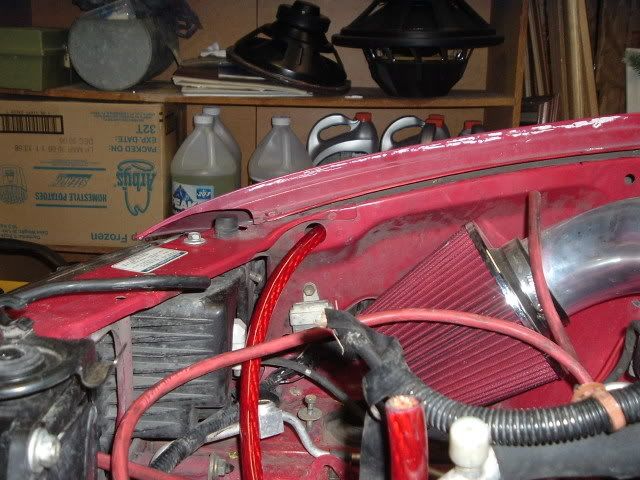 it comes into the cabin in the upper right hand passenger foot well in a perfect, pre existing grommet.
and runs right down the right side--- yep, need two more grommets before final run to the tunk--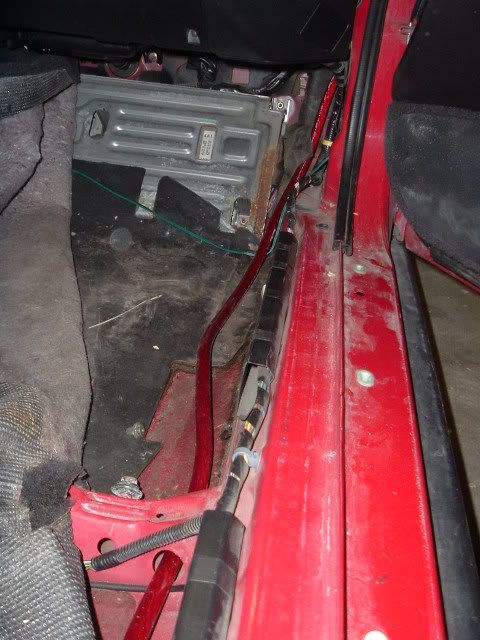 So, now we have a path for juice to flow from the battery to the trunk, now lets do the big three: First thing I did was take off the + and -(ground) wire on the starter: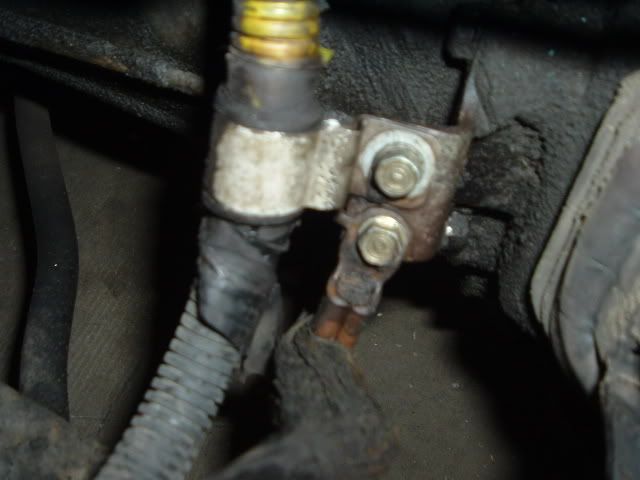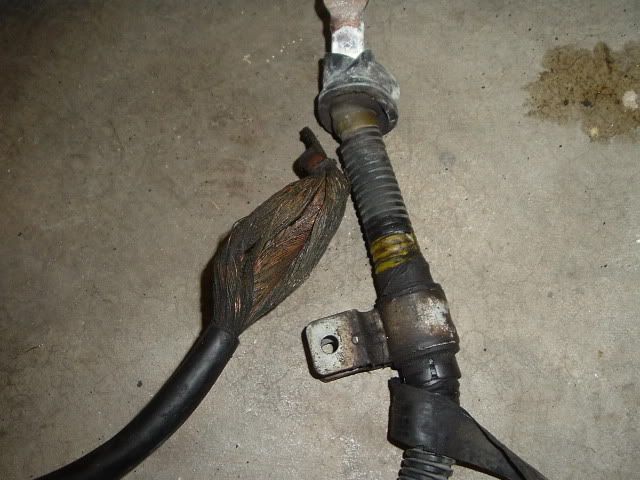 Can you believe this little car even started????? I cut new lengths of my big ass 1/0 and grab my crimp connectors and my crimper.... CRAP! :anger: I find out I dont have a crimper big enough... I ran all over town yesterday, ready to drop $100 for a very valuable tool. Guess what I can't find for sale or rent in Boise, Id.???? ya... That SUX! I ordered one and it is on its way here sometime mid week, As soon as I can get the wiring done it will go to the shop. I was really hoping to have it towed down today... Dammit!!! :argue:
Oh, I almost forgot...Don't you LOVE how accessible the starter is? But, do you see what's wrong with this picture?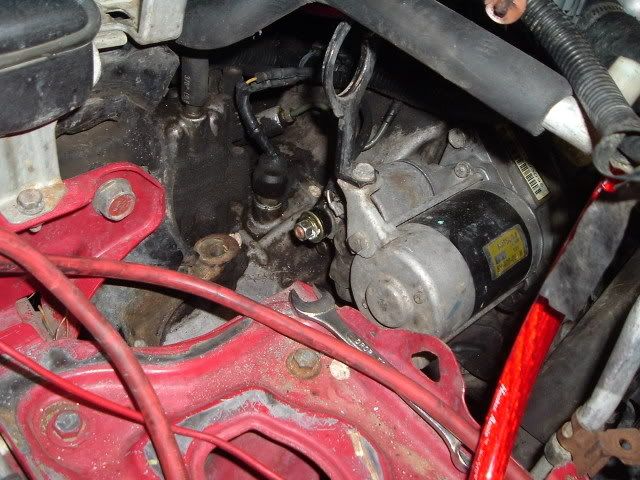 for the Non-Honda guy, it is missing the PRIMARY bolt on the engine mount... that stupid ass never put it in when he re-installed the engine!!!! :wtf: