Discussion Starter
•
#1
•
Price
650
Contact information
281-203-4929
Is the item new or used
Used
-----------------------------------------------------
Product description
Great laptop, but wasn't exactly what I was looking for. Great for school and extremely durable with a spill proof keyboard and biometric security (fingerprint scanner)
Specs are as follows:
Lenovo T61 Laptop
Intel Core2Duo T7100 at 1.8Ghz
86.5 HDD
3 gigs of RAM, able to use 4 if you upgrade to the 64 bit OS
SD card reader in the front
3 USB ports
Built in wireless web
Bluetooth enabled
DVD Drive
CD-RW drive
Display is 1680x1280
Nvidia quadro nvs 140m Video card
Ports: 3 USB 2.0, 1 FireWire, Monitor out, modem, Ethernet, headphone out, microphone in
Weight: 5.1lbs
The ThinkPad T61 is a premium product with a durable build, it is geared towards business users or simply those willing to pay a bit more to get something that won't fall apart after 1-year of use. For somebody that travels a lot or relies on their notebook to earn a livelihood, the build and reliability factor is probably more important than having the latest and greatest components inside.
More information at
Lenovo ThinkPad T61 Review
.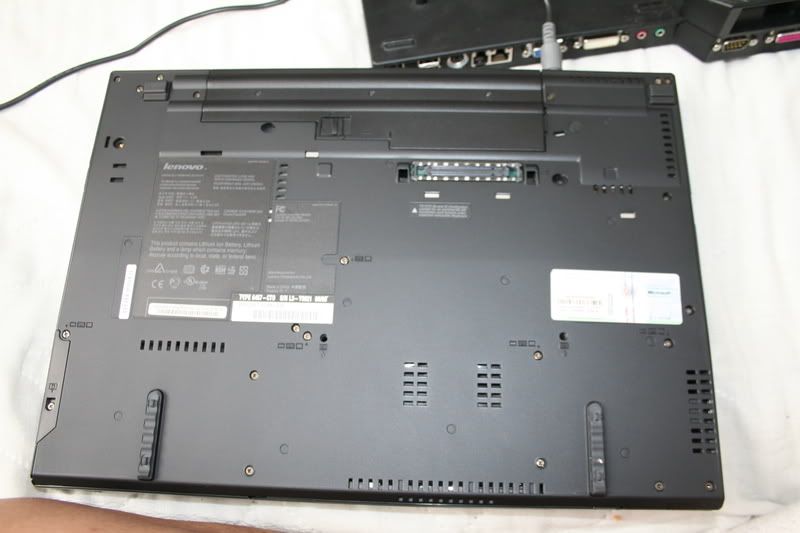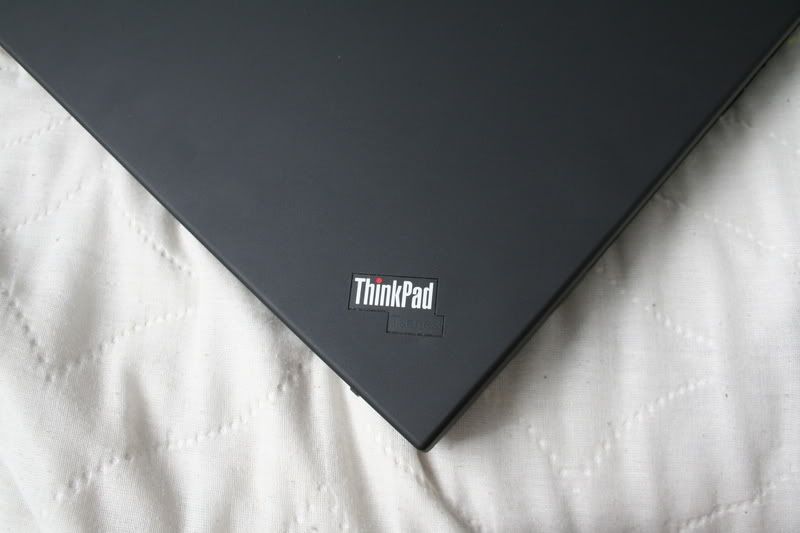 Comes also with Docking station and extra charger for it.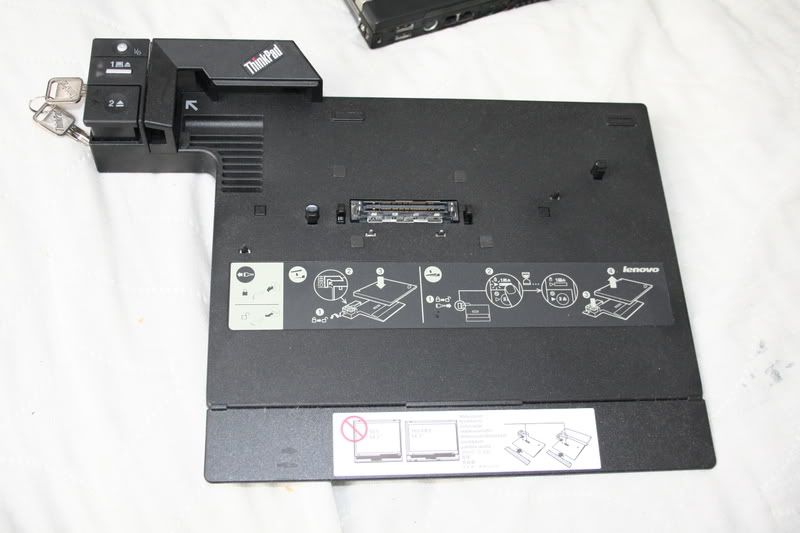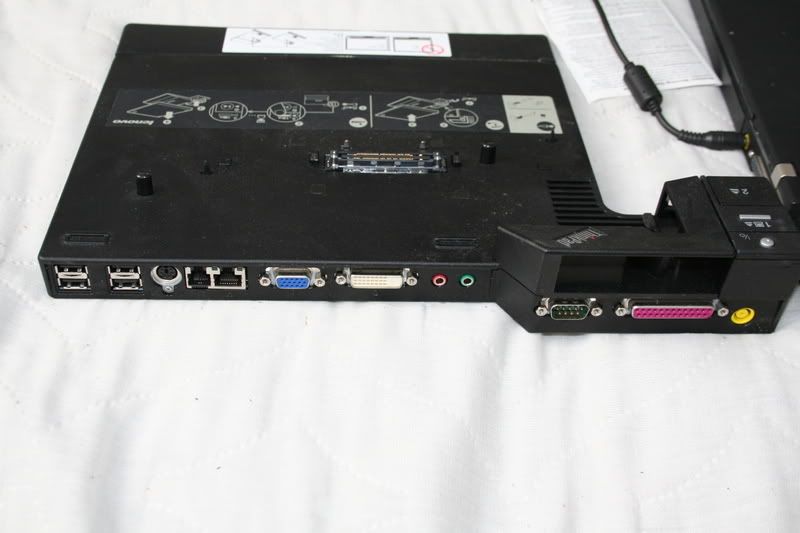 Will provide more pictures if needed. This is a very nice laptop, but like I stated, didn't meet my needs. Text me for fastest response.
-Shuan
------------------------------------------------------