Discussion Starter
•
#1
•
Hey all,
I'm mostly a lurker here but this is something I've been working on for a while and it's finally done, so thought I'd share. Since they don't make LED tail lights for the Prelude I decided to make it myself...
Unlit:
Parking lights on:
Parking and Turn signals on: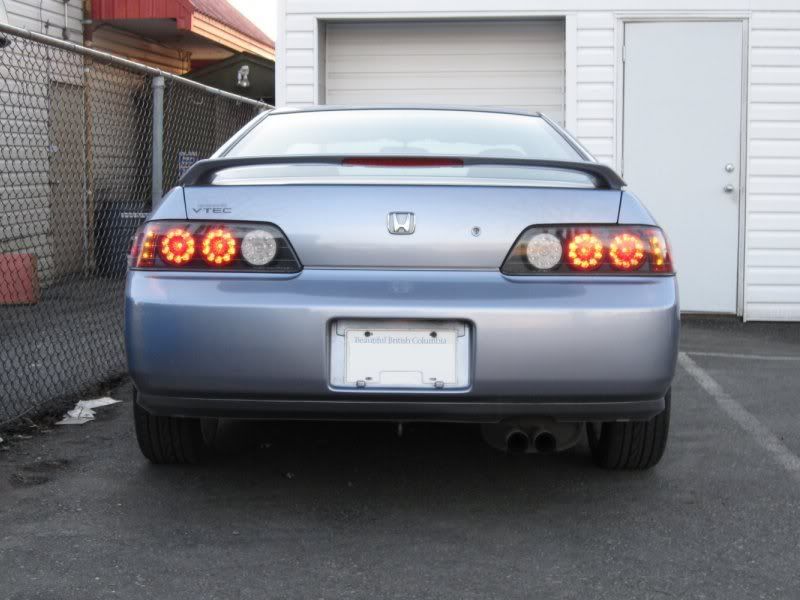 I don't have pics of the brake lights yet (need someone's foot to help me while I take a pic) but basically it's all four red clusters brighter.
lights are made from a pair of heavily modified Altezza aftermarket taillights, "retrofitted" with LED circular light clusters (DOT rated so very bright!) for parking and brake, with semi-matching white LED circular cluster for reverse lights (also DOT rated), trimmed superflux red LED strip for the sides as markers, and custom-built high-powered Amber LED panel built into wraparound section for turn signals.
So it's a FULL LED light assembly, and no filament bulbs remain.
I also have night pics I'll post later.
A lot of work! Hope you all like it.